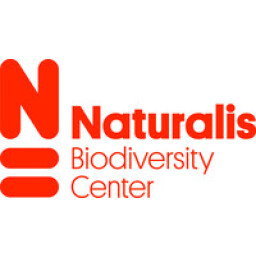 Naturalis Biodiversity Center
Gepubliceerd: ongeveer 1 maand geleden
Program Manager ARISE
Gepubliceerd: ongeveer 1 maand geleden
Internal and external vacancy
Biodiversity drives the fundamental ecosystem processes on which we depend. Although about 2 million species are now known, research suggests there are at least 10 and probably more than 20 million species on Earth, meaning that 80-90% of our world's biodiversity is still undiscovered! At the same time, we are witnessing alarming biodiversity declines. Reports indicate that 1 million species are currently threatened with extinction. It is increasingly recognized that biodiversity loss is one of the most significant threats to the environment and to our ability to transition to a sustainable future. These alarming circumstances call for transformational scientific progress and serious action. Innovative monitoring of biodiversity will play a key role in this transformation.
The Dutch Research Council (NWO), Naturalis Biodiversity Center, the University of Amsterdam, the University of Twente and the Westerdijk Fungal Biodiversity Institute are investing in a national scientific infrastructure to deliver a species identification infrastructure and facilitate new research into the Dutch biodiversity and ecosystems: A​ RISE.​ This infrastructure aims to provide researchers a scientific breakthrough in identifying species, including those previously undiscovered; measure and monitor biodiversity changes at fine scales through time and space; understand species communities and associations between species and their environment; and explore the dynamics of species and their parasites, pathogens and pollinators.
This promising research infrastructure needs to be developed in the coming 10 years. Together with many biologists, ecologists, data scientists, IT professionals, lab analysts, collection managers and a vast national and international network to exchange data, services and communities. If we succeed, ARISE will position the Netherlands at the forefront of global initiatives to improve management and interpretation of evidence for biodiversity patterns and change.
Naturalis Biodiversity Center leads the ARISE consortium. We are looking for an experienced Program Manager, who is looking for an exciting, challenging and innovative long term project. Who will take the lead to set-up the project, who will ensure the on target and on time delivery of the outputs, working together with the four partners to successfully reach ARISE's scientific and infrastructure aspirations.
Program Manager ARISE 36 hours per week (fulltime)
Position
The ARISE Program Manager will be responsible for:
Setting-up the project, project structure and management. We have put a temporary structure in place including governance and work package leaders, but we need you to finalize a suitable project structure;
Planning the overall implementation actions across work packages and monitoring progress, aligning project deliverables and milestones to the overall programme's objectives;
Undertake daily project management throughout the project life cycle. This includes managing and coaching teams of work package leaders, who will each have their own focus and result areas that need to be aligned;
Managing the programme's budget;
Reporting to project governance bodies, including the Steering Board and MT Naturalis as PI/budgetholder;
Contributing to the future project development with ideas and solutions. Formulate proposals about the manner of implementation to the steering board;
Ensure compliance with data and system architecture of the infrastructure;
Developing and maintaining a network of key national and international stakeholders and establishing value exchange mechanisms with them.
Managing risks and issues and taking corrective measurements;
Managing the main programme documentation;
Required qualifications, experience and skills (must-have)
Demonstrable working experience in large technological or science infrastructure projects or programmes; knowledge of project management (Prince 2).
Master-level qualifications and at least 5 years relevant working experience;
Experience in developing organisational partnerships;
Excellent interpersonal and (project-) team building skills;
Solid knowledge of financial, contract management, as well as asset- and procurement procedures;
Analytical capacity and ability to synthesize project outputs and relevant findings for the presentation of programme reports;
Excellent command of english language, for this is the main language in the project.
Desired qualifications, experience and skills (good-to-have)
A solid understanding of workflows and processes in one or more of the following areas: Large scale genomics, natural history collections, biodiversity observations, data standards and research infrastructures or other relevant area to the scope of the programme;
Understanding of the modus operandi of public organisations;
Good command of the dutch language.
What we offer
A unique position in an inspiring working environment and the opportunity to drive a highly aspirational project that will deliver a transformative infrastructure for biodiversity and ecosystem research in the Netherlands.
A contract for an initial period of one year, ​with the prospect of permanent employment. A salary between € 3,099.00 and € 5,913.00 gross per month depending on relevant experience on the basis of a 36-hour working week. You also get an allowance for travel expenses, holiday allowance (8%) and year-end bonus (3.4%).
The Naturalis offices in Leiden are easily accessible by public transport from Amsterdam, Rotterdam, Utrecht and The Hague.
Information and application
For function-specific information you can contact Dimitris Koureas, ​Chief Information Officer or Maaike van de Kamp-Romijn, Director of Research and Education at +31 (0) 71 751 9258. Let us know why you want to work as a Program Manager at Naturalis and why you think you are suitable for this job via the applicati​on form. Please submit your application ​before 4 January 2021​by using the 'Apply' button .​The first interviews will take place from 7 January 2021.
Naturalis endorses the Cultural Diversity Code. In the case of equal suitability, preference is given to the candidate who reinforces diversity within the team.
Acquisition is not appreciated.
Solliciteer nu