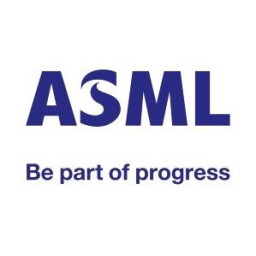 ASML
Gepubliceerd: ongeveer 1 maand geleden
Junior High Tech Java developer
Gepubliceerd: ongeveer 1 maand geleden
Introduction to the job
When people think 'software', they often think of companies like Google or Microsoft. Even though ASML is classified as a hardware company, we in fact have one of the world´s largest and most pioneering Java communities.
The ASML Java environment is extremely attractive for prospective Java engineers because it combines big data with extreme complexity. From Hadoop retrieval to machine learning to full stack development, the possibilities are endless. At ASML, our Java teams create and implement software designs that run in the most modern semiconductor fabs in the world, helping our customers like Samsung, Intel and TSMC make computer chips faster, smaller, and more efficient. Here, we're always pushing the boundaries of what's possible.
We are always looking for talented Java developers who know how to apply the latest Java SE or Java EE technologies, to join the teams responsible for taking process window control on a sub nanometer scale to the next level. Could this be your next job? Apply now!
Role and responsibilities
All these dedicated Java teams work in unison on different products and platforms across ASML. Here's a brief description of what your Java team does:
Create applications that help fine-tune the manufacturing process, helping process engineers to navigate the complexities of process set-up through excellent UX design.
Implement and validate algorithms that give our customers the power to reach optimal results during manufacturing.
In your day-to-day work, you will be:
Designing and implementing software, as part of an Agile (Scrum) team, working on the product backlog defined by the Product Owner.
Ensuring the quality of personal deliverables by designing and implementing automated tests on unit and integration levels;
Cooperating with other teams to ensure consistent implementation of the architecture; agreeing on interfaces and timing of cross-team deliveries.
Troubleshooting, analyzing, and solving integration issues both from internal alpha and beta tests as well as those reported by our customers.
Writing or updating product documentation in accordance with company processes.
Suggesting improvements to our technical solutions and way of working, and implementing them in alignment with your team and their stakeholders.
Work closely with domain experts, UX designers, customer representatives and product owner in a cross functional agile team. 
Pair program occasionally to tackle complex development challenges.
Abstract the complex domain into maintainable software pieces.
Education and experience
Essential qualifications:
Software engineering skills (Object Oriented design, automated testing, build automation multi-module projects)
Fundamental algorithms and data structures knowledge
Java8+, Basic Maven, Java Frontend Technologies (JavaFX, Swing)
Test pyramid knowledge (unit, integration, acceptance etc.)
Fundamental distributed version control knowledge (preferably Git)
Effective communication skills, team player who can clearly explain ideas and is a good listener
Good to have but not required qualifications:
Affinity with the following tech stack
Java server technologies (Java EE and/or Spring)
Junit, Cucumber, Mockito, AssertJ, Hamcrest etc.
REST, JSON and XML serialization/deserialization
Experience in building microservices
Multi repo and multi module large scale codebases
Sharing knowledge in any form including but not limited to creating wiki pages, giving presentations etc.
Passion on improving existing codebase in any way feasible
BDD and/or TDD practitioner
Feels comfortable in a POSIX terminal environment (Linux, bash etc.)
Exposure to programming paradigms other than OO
Experience of working as a member of a Scrum team
Java 11, Docker
Skills
Working at the cutting edge of tech, you'll always have new challenges and new problems to solve – and working together is the only way do that. You won't work in a silo. Instead, you'll be part of a creative, dynamic work environment where you'll collaborate with supportive colleagues. There is always space for creative and unique points of view. You'll have the flexibility and trust to choose how best to tackle tasks and solve problems.
To thrive in this job, you'll need the following skills:
First of all, you're passionate about technology and are excited by the idea that your work will impact millions of end-users worldwide.
You're analytical, product- and quality-oriented.
You like to investigate issues, and you're a creative problem solver.
You're open open-minded, you like to discuss technical challenges, and you want to push the boundaries of technology.
You're an innovator and you constantly seek to improve your knowledge and your work.
You take ownership and you support your team - you're the backbone of your group.
You're client and quality oriented – you don't settle for second-best solutions, but strive to find the best ways to acquire top results.
Diversity & Inclusion
ASML is an Equal Opportunity Employer that values and respects the importance of a diverse and inclusive workforce. It is the policy of the company to recruit, hire, train and promote persons in all job titles without regard to race, color, religion, sex, age, national origin, veteran status, disability, sexual orientation, or gender identity. We recognize that diversity and inclusion is a driving force in the success of our company.
Solliciteer nu